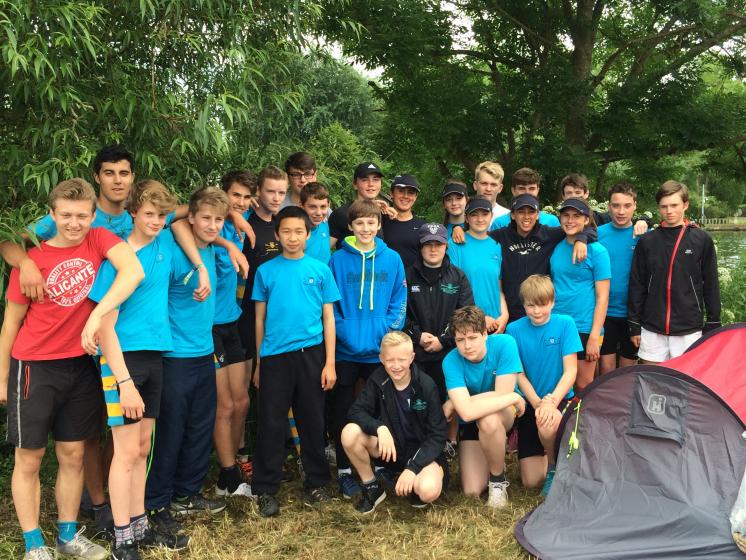 General Information about Falcon Juniors
About Falcon Juniors
What ages do you accept?
We take any juniors of secondary school age (11-18). Unfortunately we are unable to accept juniors younger than this.
How do I join you, and how long do I have to decide if rowing is for me?
If you would like to join, please email us at falconjuniorrowing@gmail.com to arrange three weekend 'taster' sessions. If you decide you wish to continue after your three taster sessions, you will need to become a club member.
When and how often do you train?
From Friday 3rd September 2020 there will be 3 sessions a week for our Racing Squad and one session a week for novices and beginner juniors. 
4:30pm to 6:30pm Fridays - Racing Squad 
2pm to 4pm Saturdays - Racing Squad
8am to 10:30am Sundays - Racing Squad 
2pm to 4pm Sundays - Novices & Beginners
How much does it cost?
Each junior has to be a member of the club for £125 per year and pay a coaching fee of £300 per year.  This covers professional coaching during school term times, boat purchases, insurance, boathouse rent, council tax, utilities etc.  Fees can be paid in two lots:  
- £225 on 1st September 
- £200 on 1st February  
If your junior joins the club part way through the year, please consult Christy Job for part payment.
Race fees and trailer fees are not included; you will be advised separately when these are owed via email.
Membership and Junior Consent forms can be downloaded from the website. 
What should I wear?
Normal sports clothing is fine, t-shirt, leggings and trainers. You should have plenty of layers with you, like a long sleeved top, fleece and tracksuit bottoms. Try to avoid loose clothing - lycra is the best.  Please avoid hoodies with pockets on the front, loose fitting, expensive clothing and items such as denim or corduroy.  As you get more experienced, you will need to purchase rowing specific items, like a unisuit.
What do I need to bring to each session, and when do I need to arrive?
Please make sure you arrive promptly at the time specified above, so that you are ready to start on time. Please inform your coach if you anticipate being late.
Please make sure you have the following every session: a full change of clothes (including underwear, socks, shoes and a towel), a water bottle, and adequate clothing for the conditions.  If you fail to bring all of these, there is a chance we may not let you out on the water.  
What happens if Falcon need to cancel a session? 
We will email you or text you as soon as we possibly can, and also make sure it is circulated on the facebook page.
When do you break for holidays?
We continue to run the weekend sessions over the half-terms. We break for Christmas, Easter, and the summer holidays. We endeavour to run training days during the week over the Christmas and Easter breaks, and we run summer courses in the holidays, as well as ad hoc sessions for those that want them. 
What do I do if I am unable to attend my weekend session? 
That's fine, we recognise that sometimes it isn't possible to attend a session. However, we would expect you to let us know if you are going to miss three sessions in a row, so that we know you haven't left!
What are your attendance requirements?
We expect juniors to commit to the sport.  Due to the intricacies of crew rowing, this is not like football or rugby and missing a session can really let your crew down.  We are looking for a junior to really be attending 70% of the weekend sessions over a term.  
What parental involvement is expected?
We encourage juniors to be independent and able to take responsibility for themselves. Parents are very welcome to come and watch sessions, and they are absolutely encouraged to attend races to support.  However, parents are not permitted to get involved with any club sessions and are expected to stay off the landing stages at training sessions, unless specifically asked by the coaches.  Juniors are expected to rig and prepare their own boats, with the coaches' support.  We do however strongly encourage parents to attend races and social events.
What kit am I expected to have? 
We expect those racing seriously (i.e. those who will compete in races other than those run on the Isis by OURCs) to race in club kit.  The minimum requirement will be a Falcon RCC unisuit.  A kit order will be organised regularly throughout the season, which will result in bulk order discounts, so please do not order customised items before it has been advertised.  
What happens if I want to start racing?
If you visit the racing page, you will find everything you will need to know about racing for Falcon.