Kayaking club sessions
Falcon Winter Training Schedule 2019-20
Reminders
 Club equipment may only be used in club sessions, i.e. those on the club schedule or ad hoc sessions organised by qualified club coaches.
 Advertised session time is the on-the-water time. Please arrive prior to that and be ready to start promptly.
 You may not leave a club session without asking permission of the coach in charge of that session.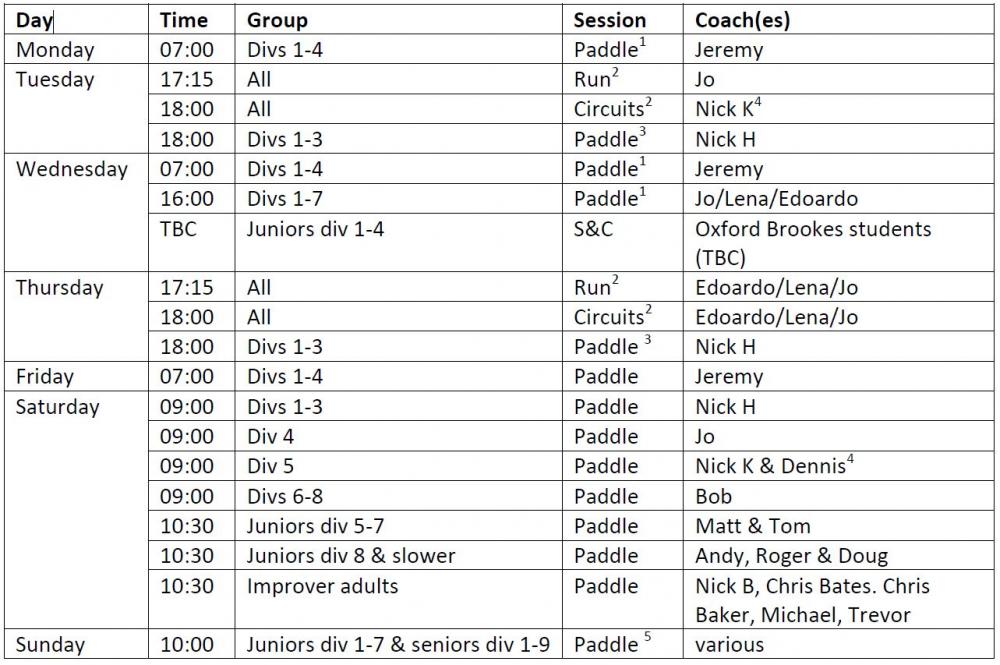 1 lights mandatory pre-dawn & post-dusk. BAs likely to be mandatory - coach will decide
2 held at the Sea Cadets
3 lights & BAs mandatory
4 peer-led
5 sessions will be varied - exact sessions will be advertised in advance